Memorial:Vile Rat
From Goon Wiki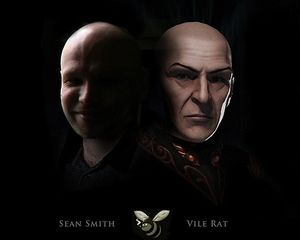 Vile Rat joined Goonswarm in January 2006.
Vile Rat was killed in the 2012 Benghazi attack.
Vile Rat was a Chief Diplomat for Goonswarm, and also was a spy for the Goonfleet Intelligence Agency (GIA). Vile Rat was also elected to the 6th Council of Stellar Management (CSM).
Outside of Eve Online Vile Rat was known as Sean Smith and he worked as an American diplomat and information management officer with the United States Foreign Service.
---
Shoot Blues, Tell Vile Rat.